Hello,respected customers,Boshine company will have long holiday from Jan16 to Feb1,2012 as traditional Chinese Spring Festival is coming soon.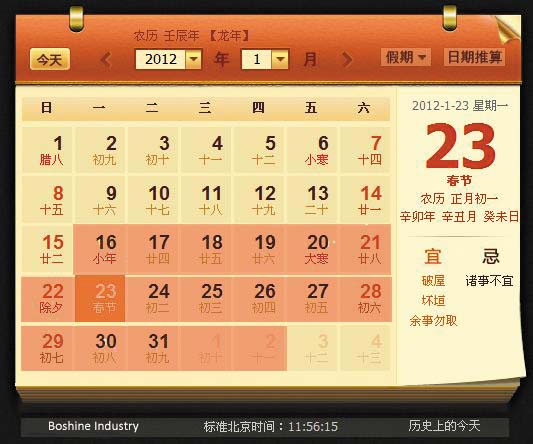 During holiday,if you have any request or orders,please send details to
export@boshine.cn
Our export manager would like to reply you at home.
In future cooperations,wish all will be more fruitful and successful.
Many thanks and best regards.
Miss Alice
Jan15,2012