What a sunny day today! 3 Russia visitors are welcome to investigate us in the morning.
They have great interest in our NMRV Worm Gear Reducer(aluminum alloy frame) and R Helical Gear Reducer(cast iron frame) with motor adapter B5 or B14.Our export manage Mr.Allan guides them to check housing,worm wheel,shaft and bearing etc carefully.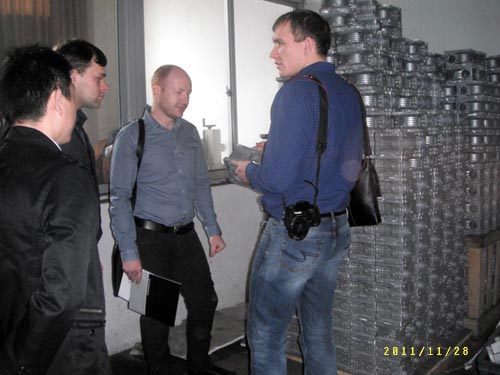 They are checking shaft smoothness,precision etc.
After checking workshop,they compliment our machine equipments well and strictly quality control systems.They have a very friendly negotiation for 2 hours in interview-room on deal terms.Finish negotiation,take some friendly pictures together.
We invite them to have lunch in a farmhouse restaurant to enjoy Chinese traditional special food and dish.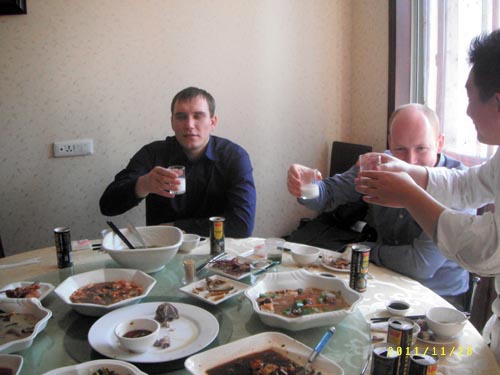 After returning Russia,they will send us detailed request to promote business process.
Ms.Alice
Nov28,2011